SMART HEART SCANS for ATHLETES . . . . . PROVIDING "PICTURES OF THE HEART" THAT PUT A PARENTS' MIND AT EASE.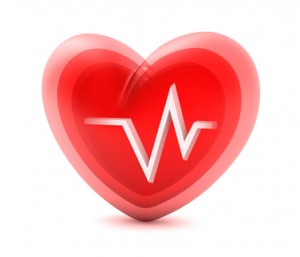 An Echocardiogram (Echo) is a type of ultrasound exam, which allows cardiologists to view the heart.  A registered sonographer will apply a gel to the area of the chest then place a small transducer on the skin to take pictures of the heart that all the cardiologist to see the heart structure, blood flow, etc.  The Echo can be an invaluable tool in ruling out the presence of Hypertrophic Cardiomyopathy (HCM), the #1 cause of Sudden Cardiac Death (SCD) among young athletes, and obstruction of blood flow to the heart.  Screenings are performed by an experienced, registered sonographer and take only 5 to 10 minutes. The tests are evaluated by a cardiologist here in Georgia. Should any abnormalities be detected a recommendation will be made to the student's parents/guardian to follow up with a physician of their choice for consultation/treatment.
Smart Heart Scans for athletes is a joint endeavor between BESTT for U.S., Incorporated a 501 (c) (3) non-profit corporation, On Site Imaging, Inc.Scott Westermeyer, M.D., F.A.C.C. In an effort to make these cardiac screenings affordable to all, the cost for Smart Heart Scans begins at only $80 in metro Atlanta, Tennissee and Central Florida.
RETURN POLICY
In the event the Smart Heart Scans date is cancelled or if you are not able to get your child to the examination you signed up for, we will send you a refund to the home address on the Registration form.
PROTECTED HEALTH INFORMATION (PHI)
information (PHI) pertaining to all patients. The purpose is to make certain that the "Smart Heart Scans" for athletes program provides the highest quality diagnostic screenings possible while protecting the privacy of participants. Our guiding principle is that all staff and cardiologists safeguard the veracity and the privacy of protected health